A motion detector is a device that detects moving objects, particularly people. Such a device is often integrated as a component of a system that automatically performs a task or alerts a user of motion in an area. They form a vital component of security, automated lighting control, home control, energy efficiency and other useful systems.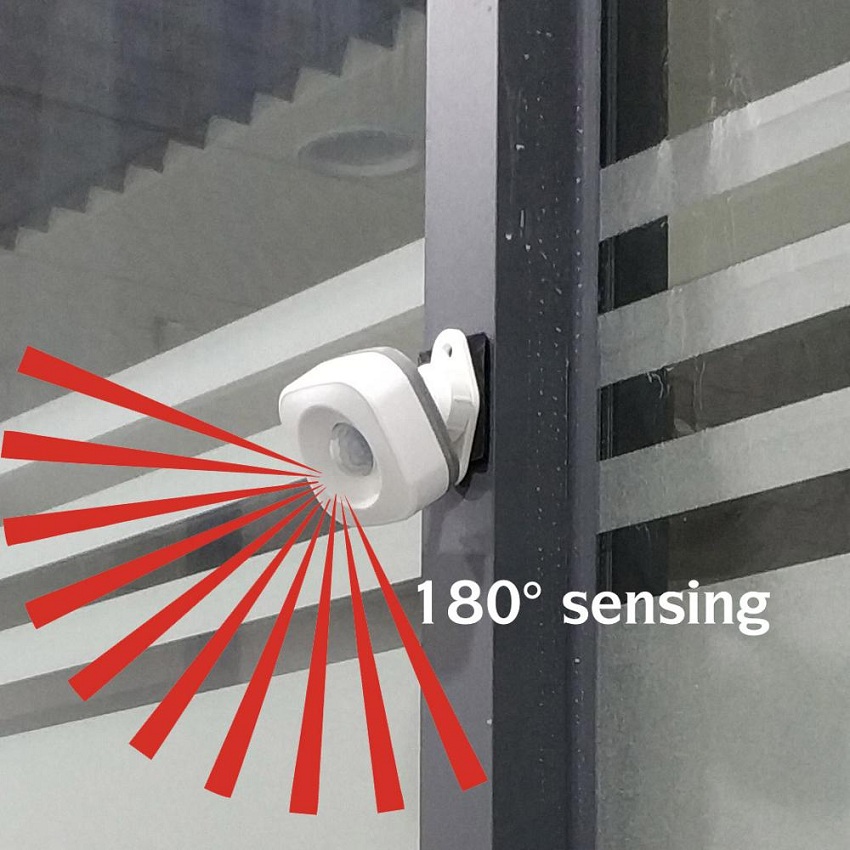 An electronic motion detector contains an optical, microwave, or acoustic sensor, and in many cases a transmitter for illumination. However, a passive sensor senses a signature only from the moving object via emission or reflection, i.e., it can be emitted by the object, or by some ambient emitter such as the sun or a radio station of sufficient strength. Changes in the optical, microwave, or acoustic field in the device's proximity are interpreted by the electronics based on one of the technologies listed below. Most low-cost motion detectors can detect up to distances of at least 15 feet (4.6m). Specialized systems cost more, but have much longer ranges. Tomographic motion detection systems can cover much larger areas because the radio waves are at frequencies which penetrate most walls and obstructions, and are detected in multiple locations, not only at the location of the transmitter.
The main purpose of motion detection is to sense an intruder and send an alert to your control panel, which alerts your monitoring center. Sensors work when you are not home, or when you tell the system you are not there. Some security systems can be programmed to record events via a security camera when motion is detected.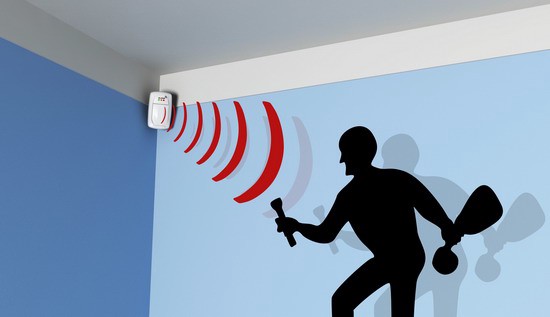 Motion sensors stand guard, ready to react to various situations, such as movement in your living room, windows or doors being opened or closed, or a broken window. Motion sensors can:
Alert you in the event that your teen breaks curfew
Trigger a doorbell when someone approaches the front door
Alert you when kids enter restricted areas in the home, like the basement, workout room, or medicine cabinet
Save energy by using motion sensor lighting in unoccupied spaces
Notify you if pets enter areas where they're not supposed to be
Motion sensors aren't just used for home security. In industrial fields, they are used on assembly lines to keep track of the number of products and to shut down dangerous equipment if a person gets too close.
Here are a few other ways motion sensors are used:
To open and close automatic Doors
To turn on and off automatic water faucets and toilets
To turn on lights when a person enters a room
To control ATM displays
At automatic ticket gates
For some parking meters

Motion sensors aren't just an additional feature of a security system—they are essential. Without sensors, there wouldn't be a way to detect intruders.