A smoke detector is a device that senses smoke, typically as an indicator of fire. Commercial security devices issue a signal to a fire alarm control panel as part of a fire alarm system, while household smoke detectors, also known as smoke alarms, generally issue a local audible or visual alarm from the detector itself.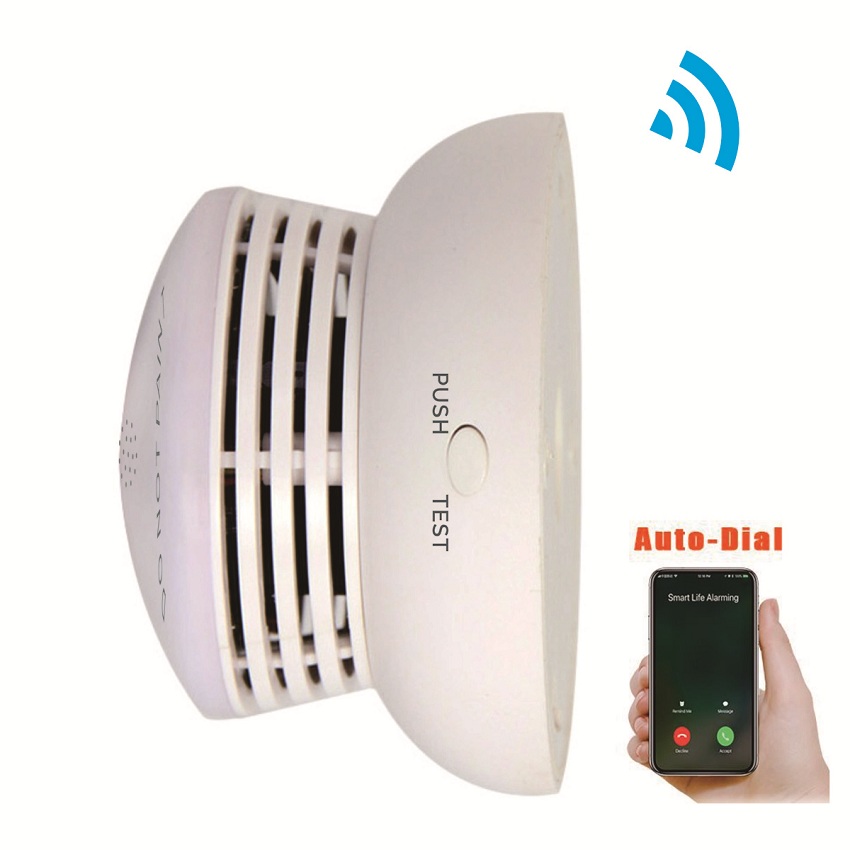 Smoke detectors are housed in plastic enclosures, typically shaped like a disk about 150 millimetres (6in) in diameter and 25 millimetres (1in) thick, but shape and size vary. Smoke can be detected either optically (photoelectric) or by physical process (ionization); detectors may use either, or both, methods. Sensitive alarms can be used to detect, and thus deter, smoking in areas where it is banned. Smoke detectors in large commercial, industrial, and residential buildings are usually powered by a central fire alarm system, which is powered by the building power with a battery backup. Domestic smoke detectors range from individual battery-powered units, to several interlinked mains-powered units with battery backup; with these interlinked units, if any unit detects smoke, all trigger even if household power has gone out.
The risk of dying in a home fire is cut in half in homes with working smoke alarms. The US National Fire Protection Association reports 0.53 deaths per 100 fires in homes with working smoke alarms compared to 1.18 deaths in homes without (2009–2013). Some homes do not have any smoke alarms, some alarms do not have working batteries; sometimes the alarm fails to detect the fire.